Petráskův Dvůr Caravan Camp – Český Krumlov, Kleť, Šumava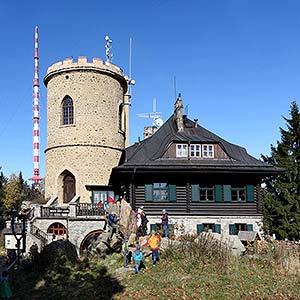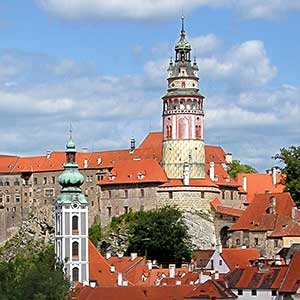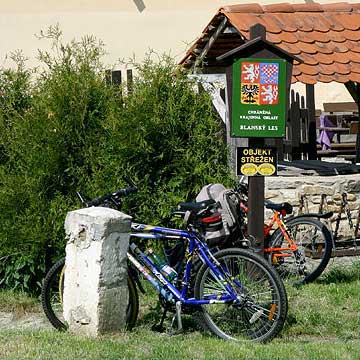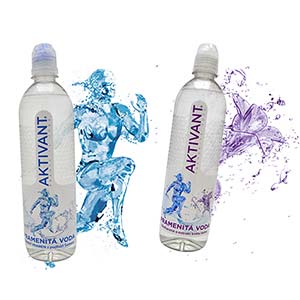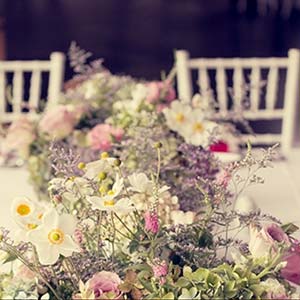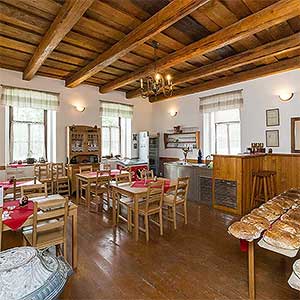 The "Petráskův Dvůr" Caravan Camp is located in a quiet and picturesque setting beneath Kleť Mountain, the highest peak of Blanský Les Forest (1084 m) in the immediate vicinity of Český Krumlov. The southern and eastern boundaries of the campsite are formed by the Polečnice and Chvalšinský Creeks which flow through here. On the northern side of the camp there is a mixed forest, while the western side is bordered by a local road and a bicycle path. The campsite is part of the Blanský Les Protected Landscape Area and is a perfect starting point for bike trips to this PLA (21,451 ha), which is interwoven with 200km of cycle paths. The Blanský Les Forest is a remarkably preserved landscape area in the foothills of the Šumava Forest – its natural environment has still remained mostly undisturbed by the negative effects of human activity.
About 0.5 km from the campsite lies the village of Kájov, the dominant feature of which is one of the most important late Gothic monuments of South Bohemia – the pilgrimage church of the Church of Our Lady from the 14th century. Near the church there is a spring that legend holds to be miraculous. This spring, together with the church, is always a pilgrimage site for thousands of visitors on the second Sunday of each October. In addition to historical monuments, the local mini markets offer plenty for food shopping.
The camp also includes wooden shelters that serve as solar panel construction as well as providing protection for campers in bad weather. The campsite has plenty of electrical connections spread out that correspond to the campsite's capacity. There are also sufficient social facilities, even for the needs of our disabled guests. There is an automatic washing machine, a small kitchen, a disposal site for chemical WC, and the option to draw water into your caravan.
We are exceptionally proud of our own bottling facility for the high-quality local spring water AKTIVANT, which visitors may use free of charge. There is a small children's playground and a meditation site, or you can put on your skates or jump on your bike and head out to the surrounding countryside or to nearby Český Krumlov. You'll be sure to enjoy the beauty and history of Český Krumlov, listed on the UNESCO World Heritage List since 1992.
The campsite also has its own pub for guests to sit either at the bar or on the outdoor terrace.
We look forward to seeing you next season!